ESSAQ 2019 - 8TH JUNE AT DURACK!      

WHAT A GREAT WEEKEND!!

Congratulations to the winners!

Ch Angel In The Sky Three Ponds Valley (Imp Pol) Best in Show Ch Show

Ch Reibey Great Southern Land (AI) R/U Best in Show & Opp Sex in Show

Ch Fraelighte Frozen To Touch (AI) Best in Show Open Show

CH Reibey Premier Down Under (AI) R/U Best in Show & Opp Sex in Show

DOWNLOAD A FULLY MARKED CATALOGUE HERE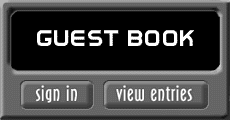 Welcome to the official website of the 

English Springer Spaniel Association of Queensland Inc.   AUSTRALIA

This page was last updated on: June 14, 2019
Our Newsletter Editor would welcome your contributions.. 

Membership is due 30th June

Please download the renewal form  HERE
NEW OWNERS PAGE

HEALTH AND WELFARE TIPS

ESSAQ Draft Breed Standard Extension

for FREE DOWNLOAD of 

Dr Ian Dunbar's

books on Puppy Training

MERCHANDISE

A limited amount of exclusive ESSAQ Merchandise is available. Email us for details.